AWARD-WINNING
Technical Writers
Our team offers technical writing services, technical editing services, and proofreading services—to make your training manuals, reports, audit manuals, and QC manuals easier to read.
Learn to write documents up to 50% faster—saving you 1-2 hrs/week in your job. Plus—learn current writing standards, and how to get emails answered.
We make even the most technical marketing content easy to read—for the public, including blogs, articles, presentations, and web content.
Get a personalized, 1-on-1 critique of any document—including reports, manuals, emails, or resumes.
Testimonials & Featured Clients
"We had over 2,000 pages of very critical scientific research that needed to be easily understood by our Department of Defense stakeholders. Paula's team consolidated and organized the material so that our military and government partners and others could easily understand the benefit of our researchers' work. The documents that we received were clear, concise, and accurate."
Dorsey Newcomb, Technical Program Officer, Ft. Leonard Wood Institute
"We hired Peters Writing Services to create a highly complex RFP proposal for us. Their level of service and integrity was exceptional. We used it to find a great vendor, and 5 out of the 6 vendors bidding on our project said it was the best, most detailed proposal they had ever seen."
Martin Cooper, Vice President of Pinnacle Technical Development, KCG, Inc.
"The quality of work has been excellent. Peters Writing Services provided exceptional support to the team on the last proposal. I couldn't be happier with how things are working out. It seems like each endeavor is a learning experience which we apply to the next. Our relationship is evolving and we are excited about future projects with Peters Writing. THANKS!"
Jerry Janiak, Government and Private Sector Business Development, Accent Controls, Inc.
"You are our vendor of choice."
David Long, Executive Director, Heartland Business Capital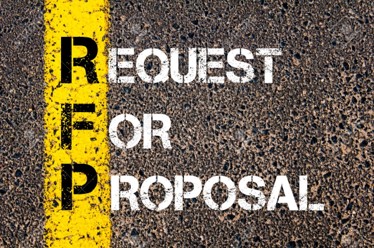 I use this simple approach to help small businesses write RFP and RFQ responses…for winning gov't + military contracts Writing a response to a government or military RFP (request for proposal) or RFQ (request for quotation) can be pretty intimidating. Don't let the...